Avoiding scams
A scam is a type of fraud in which someone steals your money or information.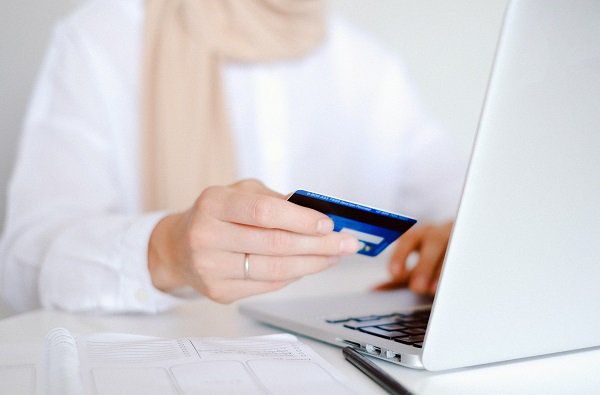 Overview
Scams are schemes to con you out of your money.
There are many different kinds of scams because the fraudsters are always looking for new, unexpected ways to cheat you. Scams may arrive:
by post
by phone call
by text message or email
from someone calling at your home
Although anyone can fall for a scam, scammers often like to target vulnerable people because these people can be less financially aware, overly trusting, and sometimes lack the confidence to stand up to doorstep scammers such as rogue traders.
What to do if you spot a scam
A good rule to remember is that if something seems too good to be true, especially if it comes to you unasked for, then it's very unlikely to be a genuine offer.
If you have any doubt whatsoever, then get advice from family and friends or Citizens Advice:
Citizens Advice
Telephone: 0808 223 1133
Relay UK: if you can't hear or speak on the phone, you can type what you want to say and send it to (18001) 0808 223 1133
Reporting a scam
If you spot a scam, it's not always clear who you should report it to. The Buckinghamshire Council website has information on how to report a scam or fraud.
Types of scam
Rogue traders
Rogue traders give the appearance of being trade professionals such as gardeners or builders. They frequently operate by cold calling you at home, either offering a special cheap deal or pointing out some defect to your property that they claim is in urgent need of repair.
These confidence tricksters can be persuasive and domineering so don't get into a conversation, just be firm and give a simple refusal, such as:
you don't buy goods or services at the door
you need to think about it or compare prices
you need to get advice from family, a friend or an expert
Postal and email scams
Postal scams have been around for a long while, and now email and texting have offered scammers a low-cost means of getting their scams to vast numbers of people.
There are many kinds of scam that arrive through the post or by email or text message. These include:
bogus lotteries or competitions
miracle cures and wonder health tonics
unique investment opportunities
Be very wary of unsolicited post and delete 'spam' emails or scam offers without opening them as they may carry computer viruses. Never respond to a text from an unknown origin – once they know your number is active, you may be bombarded with texts and phone calls.
Only ever make investments via bona fide regulated firms, and never give any bank details at all unless you are very sure of the credentials of the person you are dealing with.
Telephone scams
Cold call telephone scams often involve apparent financial opportunities, and the current changes to pensions - giving people greater access to their pension pots - have created a new opportunity for scammers. People over 55 may receive calls inviting them to transfer their pension money into 'lucrative' investments which are, of course, bogus.
'Engineer scams' involve the caller claiming to be from Microsoft or another major software supplier informing you that your PC has been infected by a virus. They convince you to grant remote access to your computer in order to fix the problem, at which stage they will place software on the computer that will either disable the machine until you pay a ransom fee or let them access your financial and confidential data.
Bank account scams involve a caller claiming that there has been a security breach on your bank account – in order to correct the problem, they'll try and convince you to give over your account details. If you do, they will empty your account.
See the Thames Valley Police guide to internet, email and mobile phone fraud.
Further information on scams
The Which? website has further information on types of scams and how to report them.